Earning from flippin' websites/A New Contest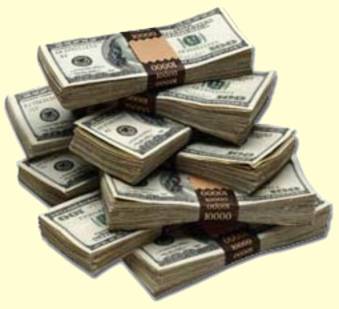 If you've read the post two days ago (alright, the three of you that did) you'll have seen that I sold three proxies for $150. How much did it cost me to setup the three of them? Well, the first one cost $10 off a Digital Point member, while the second two were created + sold instantly. I did some light advertising for them, which was completely free, and had multiple PMs asking if I had more; so much so that I've decided to start my own proxy business. Does this method need only proxies? No, you can flip any type of website, be it a blog, arcade or forum. I'd recommend flipping proxies though as it is fairly simple to drive traffic to one. Everyone needs proxies at some point or another, particularly school kids or those living in this part (the Middle East) of the world, as everyone wants to access Facebook, Myspace, 
and gaming sites which have been blocked by their school/universities/governments. Once you get your proxy out there which you can do in a variety of ways (mentioned below) traffic should rise substantially through word of mouth and links, and when traffic rises you can make a bomb through Adsense or Adbrite.
How can you drive traffic to your proxy websites for free?
Social Networking Websites. Do a few (by few, I mean many) Digg/Stumble exchanges, either in the Digital Point Freebies section or with a few of your friends. Stumble Upon alone brought me 2691 visitors in three days
Spam Post a link to your blog on a few forums; Teen forums, Middle Eastern forums and any other forums with thousands of people should work. I put a link up on an Arsenal forum and received 500 visitors in one day. Now most Arsenal fans aren't horny bastards that into proxies (as most of the members are from the UK, which is pretty decent with regards to restrictions, however post it on 1-2 of the forums and you should enjoy the traffic spike.
Submit to proxy topsites. Now I have tended not to do this as I can't be arsed, however if you submit to the right ones, they can send you a stream of traffic.
Do link exchanges with other proxy websites.
There are paid ways of getting traffic to a proxy, and you can increase traffic to the high xx,xxx a day, however I suggest you don't dabble with that until you have a proxy that is getting a steady stream of 1-200 first. Also, when looking for these deals, make sure that the seller has positive feedback from previous buyers; you don't want to be the first person to find out that his methods don't work.
Contest
I mentioned a contest; here's the details. I will be giving out FREE (come on, everyone loves the word) copies of my two latest eBooks; both of them have sold on Digital Point for quite a bit and both of them teach you ways to make money with little or no investment and how to bring about a high ROI (return on investment). What do you have to do to enter? Well, all you gotta do is to leave a comment of ten words or more and you will automatically be put in the running. I will be giving out ONE copy free for every five comments, and THREE copies free for every ten comments, so you have a 20-30% chance of winning an eBook. This contest will be going on for this week, so you can enter on every single post I write, meaning that you have a high possibility of winning one or both. Please do not spam the blog and pretend to be different people though; and thanks for your interest